For Internship & Live Project Training
Contact Us-9431051799, 9473010949
Internship Training
Contact Us-9431051799, 9473010949
Training & Certificate
Contact Us-9431051799, 9473010949
Internship
For Joining Contact Us-9431051799, 9473010949
Internship
For Joining Contact Us-9431051799, 9473010949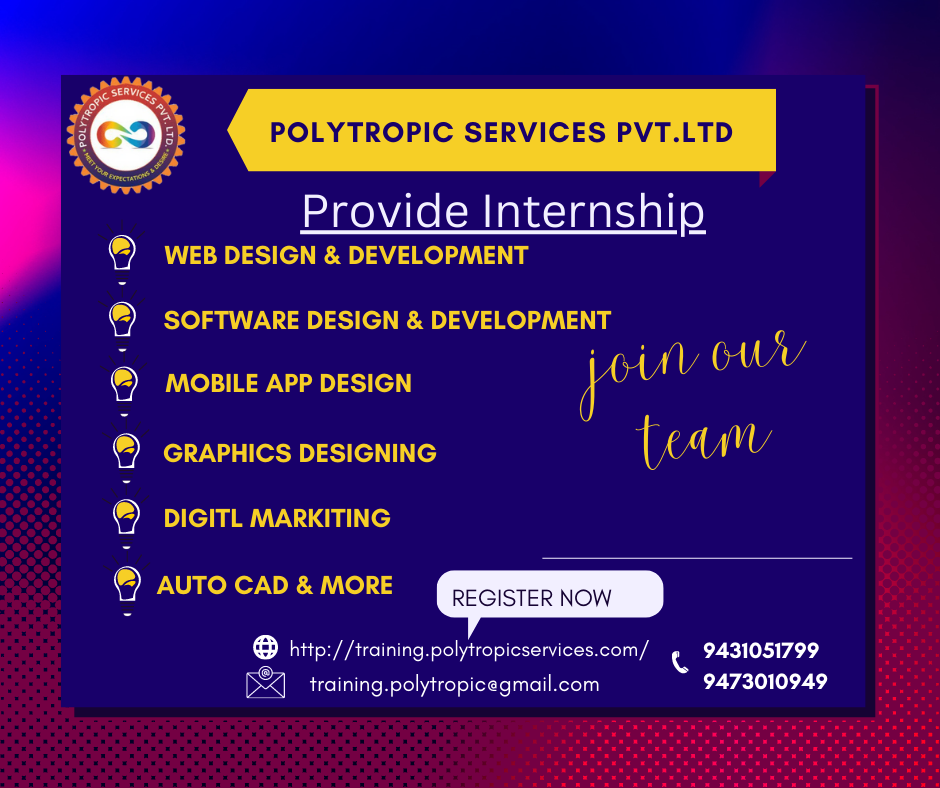 Internship Program Open
For Joining Contact Us-9431051799, 9473010949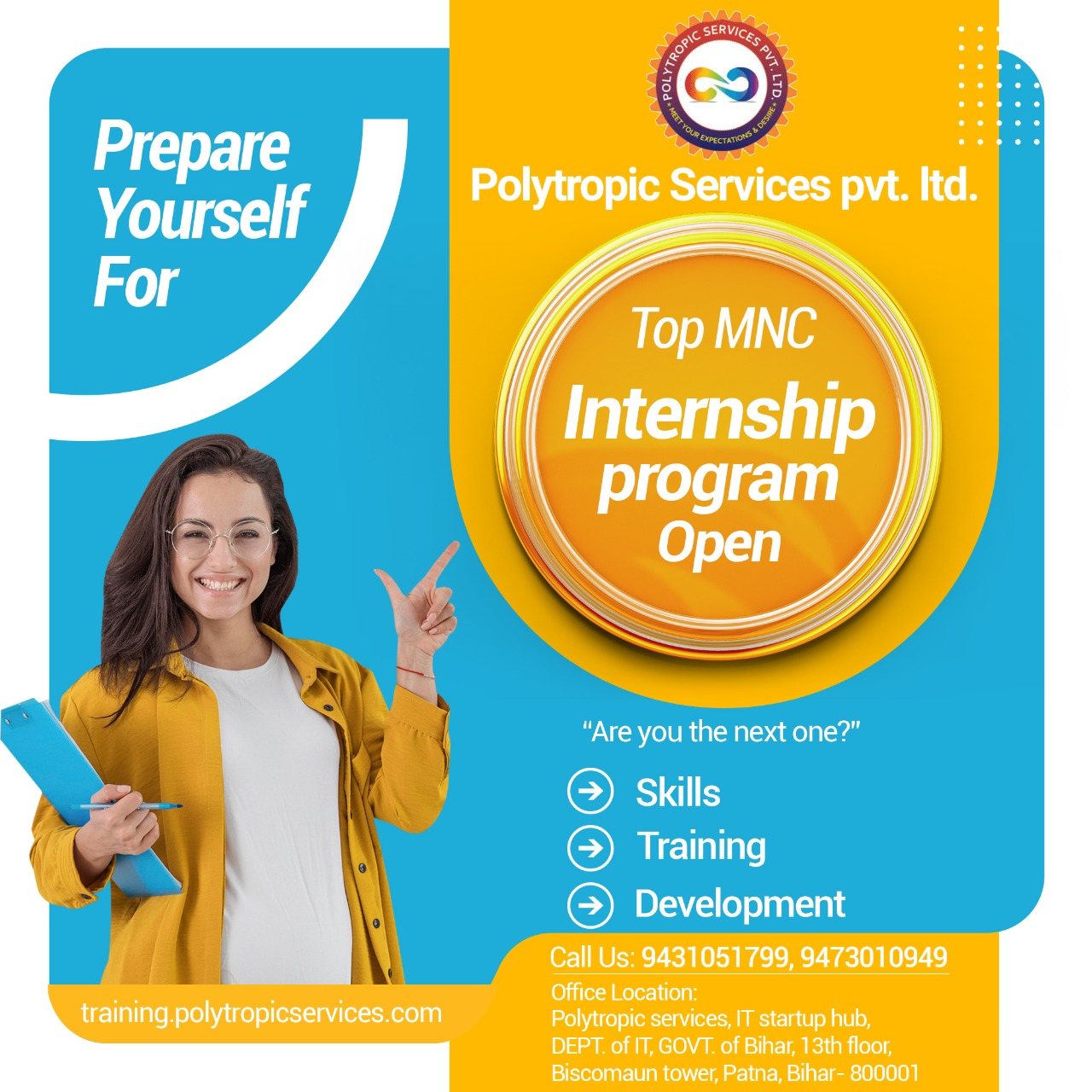 Internship Program Open
For Joining Contact Us-9431051799, 9473010949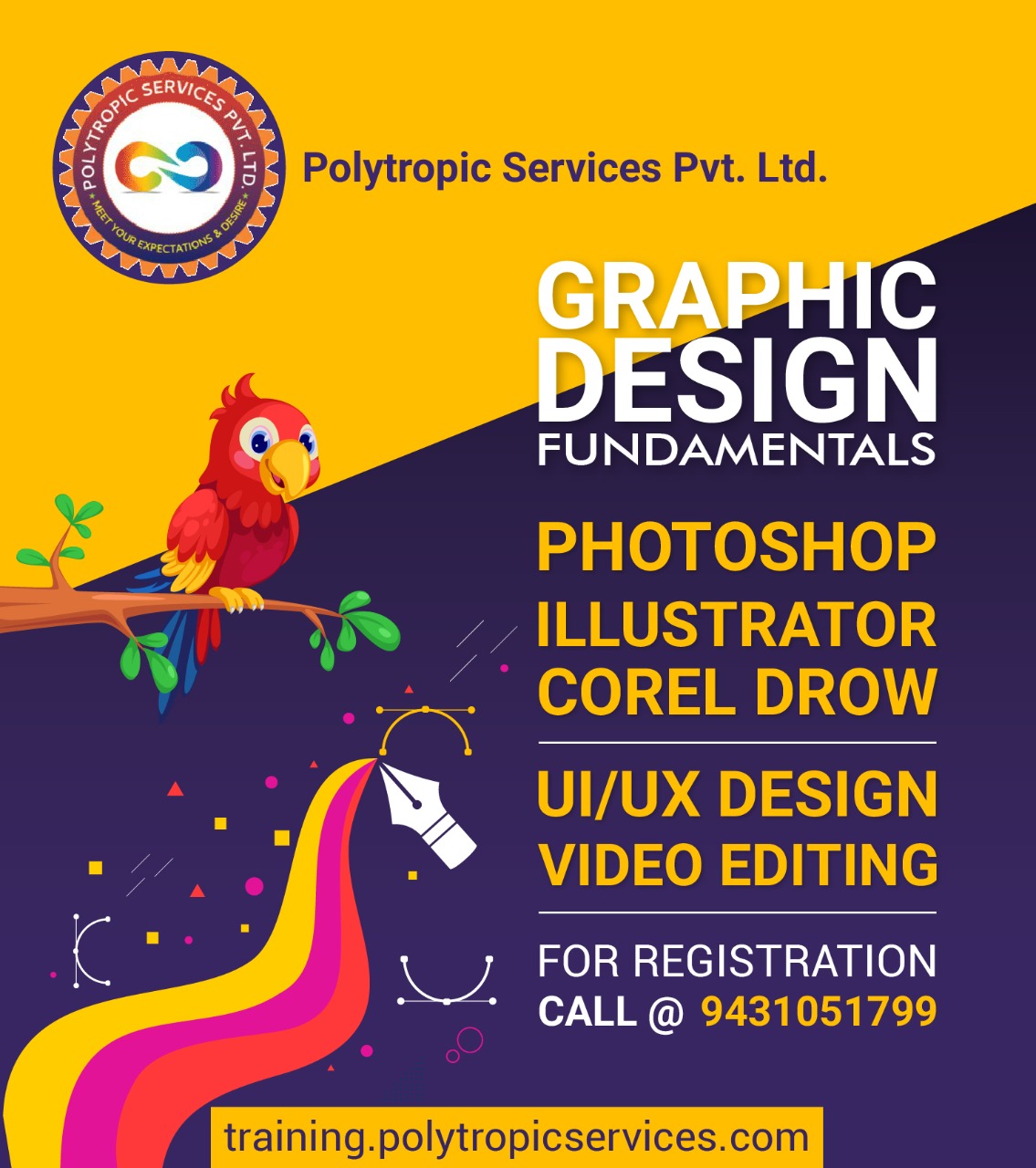 Graphic Design Fundamentals
For Registration Call- 9431051799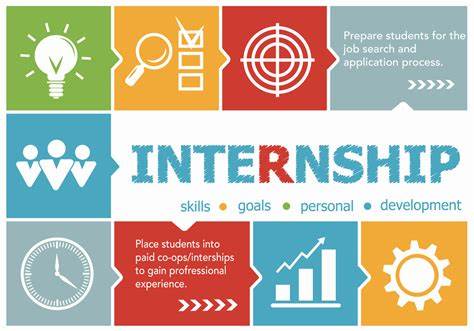 Internship Program
On All Platform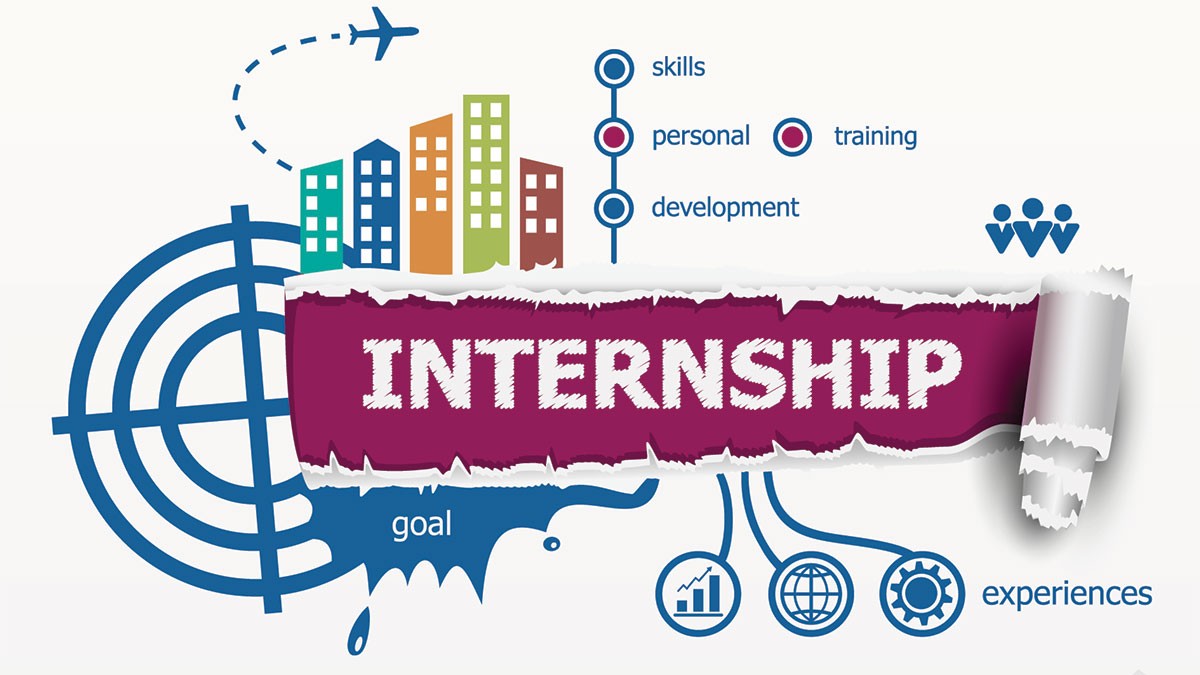 Internship
For All Branch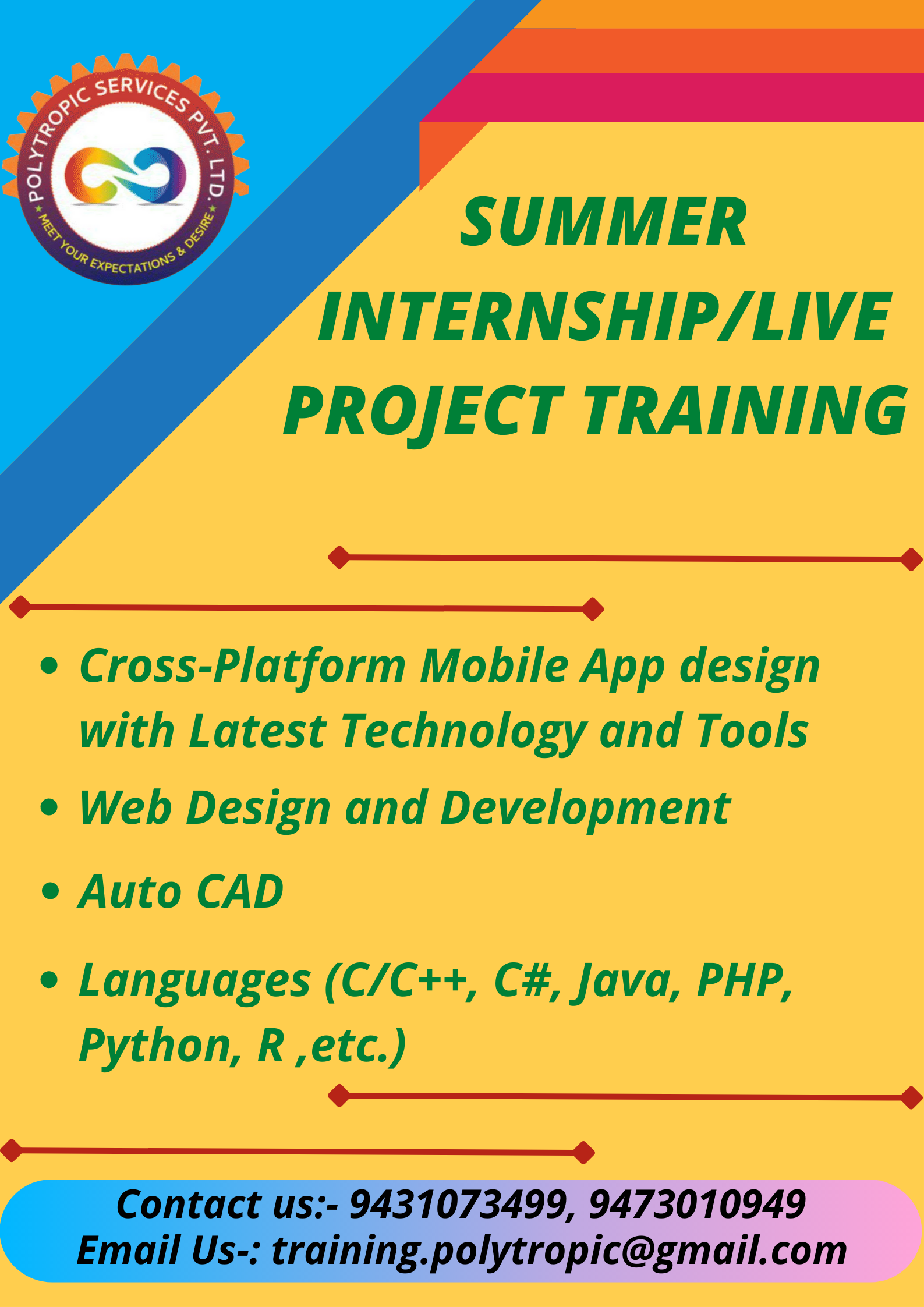 Industrial Training
Project Based Live Training
About Training at
Polytropic Services Pvt. Ltd.
Polytropic Services is a fast-growing ICT Service provider company, certified with ISO 9000-2015 & ISO 27001-2013, operating in Bihar and has a clientèle base in almost all industries and in Government Sector. We are an established ICT business company specializing in Software Design and Development, Mobile Apps, ERP, Customize application, Web Design, Web Hosting, Domain Registration, Bulk Email Marketing, BULK SMS Solutions, Computer Supplies, Internet Marketing, SEO, etc.

Polytropic Services Pvt. Ltd. also provide training in the field of IT. The Company comes with a perception to bridge the Technology Gap prevalent between students and professionals. We have recently signed MoUs with Many of the Government Engineering, Government Polytechnic Colleges, and other colleges (Patna Women's College) to conduct training programs, placement drives, workshops & seminars for the students of these colleges.
Our Market oriented and Conceptual Courses specially for CS/IT/Electronics Streams are :
Cross Platform Mobile App design with Latest Technology and Tools (Android App and iOS App )
Framework (.NET, SPRING, YII, CI, Symfony, etc.)
Web Design and Development (Angular/ React JS/Node JS/ Python/ PHP/ ASP.NET/JSP etc.)
Technology (Block Chaining, Big Data, MVC, PL/SQL, Linux Admin, Cloud, etc.)
Database (Oracle, SQL Server, MySql, MongoDB, etc.)
Languages (C/C++, C#, Java, PHP, Python, R ,etc.)
Robotics
Auto CAD
Tally with GST
Interactive Online Training with Microsoft Team/Zoom/Webex and Google Class Room
Professionally working, highly skilled and well experienced faculties on board, with hands on experience
Interview and Placement Assistance
Earn and Learn Facility
Corporate Partner Assistance
Customize syllabus
Certificate and Validation
Forum support
Flexible timings
Free Study Material
Corporate Office Location -:
Main Office -
Polytropic Services, IT Startup Hub, Dept. of IT, Govt. of Bihar, 13th Floor, Biscomaun Tower, Patna, Bihar 800001.
Branch Office -
1. BITS College Campus, Near Chandan Hero, Kankarbagh, Patna-20.
2. 5th Floor, Saraswati Basant Enclave, Near Maruti Motor Showroom, Rajapur Pool, East Boring Canal Road, Patna-800001.
Testimonials
Provide good live Internship training......
Sonakshi Singh
Magadh Mahila College
Best IT Company in Patna, Bihar
Atish Chandra
M M College, Chandi
Polytropic Services Provides Best Industrial Training for Computer Science Students.
prashant kumar
L.n mishra,patna
Thanks to Polytropic Services- The trainer is skilled, and their teaching methods are commendable.
Sucheta Kumari
Bakhtiyarpur College of Engineering
Training & Placement Partners
Follow us on Social Networks